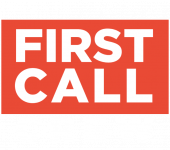 WELCOME TO THE CREW ROOM
Here, crew can see what it's like working for us! Have a read through and apply to join us now if you want to be a part of the team!
We are dedicated to providing the best possible service to each of our clients and projects. For this to be achievable we invest in each and every person that works with us to help you reach your full potential. We offer training based on your skill set and availability, but equally if you think that you could further yourself and the company by having training in a specific skill we are all ears!
We work across the entertainment industry including Theatre, Live Events, Outdoor Events, Corporate/Conference Work and everything in between. Our aim is to create a crew member than can be flexible and work throughout the industry. That said if you have a specific preferred area in which you would like to work let us know. If you're happy at work you will work hard and that's what we want.
All of the crew working with us are self employed, meaning that you have the freedom and flexibility to work whenever and wherever you like. If you aren't already self employed we can help you with this.
Whilst you are working for First Call Crew you will be covered by our insurance for up to 10 million pounds of public liability. We do advise however that you cover yourself personally as any accidents could be seen as personal error. 
As a member of the First Call team, we expect you to arrive punctually to all jobs with a basic tool kit. You will need to be able to cut/snip, tighten and loosen bolts, and carry the correct PPE to be able to pick equipment/scenery up safely as a basis. If you have more and want to bring them along, great. We will provide any big additional power tools required for the job at the request of the client or you.
We hope to hear from you soon!